Sell Your Home in Miami with the Luxury Experts
Stavros sold his first 3 properties for 6%, 11%, and 15% above the asking prices thanks to his creativity, marketing experience, and his knowledge of the real estate business.
Let him do the same for you!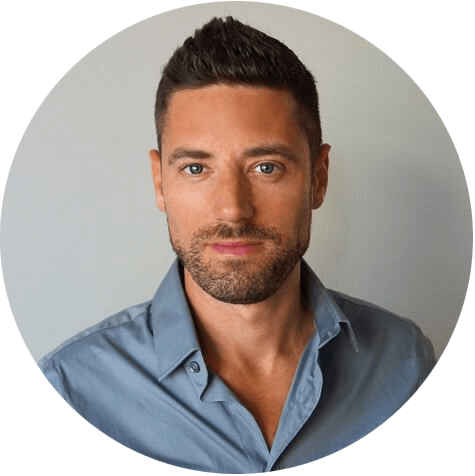 If you want to sell your home in Miami Beach or Miami, it doesn't have to be a long, stressful, or difficult process! Stavros will guide you through the process of selling and will make the process as efficient, rewarding, and successful as possible. From the first moment that you list your home for sale until the day it closes, Stavros will make sure your transaction is as stress-free as it possibly can be.
One of our primary goals at Westside Estate Agency Miami is to offer our clients the most effective and thorough real estate marketing services available anywhere. Stavros' 20 years of experience in marketing is put to highly efficient use to advertise your property in as many locations as possible while ensuring it looks as good as possible; so that it attracts highly motivated buyers who make real offers. If you want to sell your home in Miami with the help of an intelligent and dynamic real estate agent, contact Stavros Mitchelides, Miami Beach Realtor at the Westside Estate Agency today.
To sell your home in Miami quickly, start with these 3 tips:
1. Prepare and update your house before listing it:
Houses and condos always sell faster and sell at a higher price if they are prepared and updated BEFORE you list them for sale. Because Stavros is an expert in renovations, design, and marketing; he can help you decide what steps you should take to update and improve your property before you list it for sale. Stavros can visit your home in Miami or Miami Beach and give you a complimentary consultation that will help you learn exactly what you should do to prepare your Miami house for sale so that you will have a home that buyers are looking for!
2. Choose a Miami real estate agent that will accomplish your goals:
You want a Miami real estate agent that cares about you, cares about your home, and cares about the results that you get when you sell your home. Finding a Miami real estate agent that meets those requirements is not easy; but if you choose Stavros and the Westside Estate Agency, that's exactly what you will get. Stavros will everything in his power to meet or exceed your goals when you hire him to help you sell your property.
3. Get a Comparative Market Analysis to learn the real value of your property:
You may already have a general idea of what your home is worth based on what other homes in your neighborhood have sold for, but a good real estate agent like Stavros can prepare a comparative market analysis for you that is a detailed and more concise version of any research you may have done on your own. A comparative market analysis will help you evaluate how your home will fare against the other homes on the market and it will determine the best and highest price you can list your home for. Click here a FREE Miami comparative market analysis of your home!
If your house is priced correctly you should, on average, get 1 offer from every 7 showings. In a typical market you should receive about 1-2 showings per week. If you are not getting offers on your property, you should follow my tips below:
If your house isn't getting 1-2 showings per week or better, it's very likely that your price is too high and you will need to reduce it.
If your house is getting showings, but you are not getting any offers, you are likely losing those offers to better quality properties so you will need to reduce your price to compete, or improve the property.
Determining where a buyer found the home they purchased has always been a hot topic. The reality may surprise you. According to the National Association of Realtors, the statistics are as follows:
Internet 44% (up from 8% in 2001)
Real estate agent 33% (down from 48% in 2001))
For Sale or open House sign 9% (down from 15% in 2001)
Friend or relative 6% (down from 8% in 2001)
Direct relationship with the seller 2% (down from 4% in 2001)
Print newspaper 1% (down from 7% in 2001) Magazine less than 1% (down from 2% in 2001)
The data indicates a growing trend that more and more buyers are going FIRST to their computer to identify potential homes that they like. In our ultra-high-net-worth market, the client typically contacts their Realtor to communicate the type of home, location, and amenities they are looking for. In turn, the knowledgeable Realtor, familiar with the local inventory, is able to provide listings and, if appropriate, arrange a private showing. From a seller's point of view, they almost always ask the Realtor "how are you going to market and promote my house?" The sellers invariably want magazine ads and printed flyers; however, the data above indicates that money spent on print marketing is a complete waste, given that the vast majority of buyers find their homes on the internet and through a Realtor. All real estate agents use both the Multiple Listing Service and our personal networks to find homes that are already listed, in addition to locating new listings not yet in the MLS. The bottom line is that how buyers find homes has changed dramatically. That being said, having a highly qualified and connected broker continues to be an invaluable asset when finding and purchasing a home, and when selling one.