Monad Terrace Condominiums For Sale in Miami Beach
As most of my readers and clients already know; I am a huge fan of low-key, well-designed, nature-inspired, unobtrusive, and 'earthy' developments. The latest project that meets my criteria is Monad Terrace in the West Avenue neighborhood of South Beach.
Monad Terrace in Miami Beach is quite the interesting story. Monad Terrace was a residential street in South Beach consisting of 14 multi-family apartment buildings and single family residences. Over the course of 2 years, New York based development company JDS Development bought the entire street in order to develop the newest condo tower in Miami Beach. JDS paid $42 million for these properties; with some property owners making a $9 million profit on the sale of their property!
The total size of the entire street works out to be about 1.4 acres and JDS Development is going to build a stunning 14-story tall condominium project on the now-leveled street facing Biscayne Bay. The building, which retains the name of the street (located at 1300 Monad Terrace, Miami Beach Florida 33139), is being designed by the Pritzker Prize winning architect Jean Nouvel and local Miami architects, Kobi Karp. Monad Terrace will have 59 total condo units in 2 towers separated by a lushly landscaped lagoon. The first tower is 149 feet tall and the second is 90 feet tall. Miami Beach has a 150 foot height restriction (16 stories) on buildings in this area of the city. Rather than making Monad Terrace 16 stories tall, JDS is planning on 15 stories, with higher ceiling heights in the condos.
Monad Terrace is composed of 59 individually designed waterfront residences around a glittering lagoon; directly on the shore of Biscayne Bay. Designed by Jean Nouvel, Monad Terrace condos provide brilliant light and expansive private outdoor spaces sheltered by climbing gardens of native plants and flowers.Jean Nouvel artfully directs the play of reflections and water throughout the project, bouncing light into living spaces, while the lagoon and swimming pool draw the feeling of Biscayne Bay deep into the heart of the property, creating what Nouvel has dubbed "the reflection machine." Monad Terrace's unique honeycomb sawtooth façade captures, diffuses, and reflects incoming light, simultaneously framing views and providing privacy.
Monad Terrace will not only feature lush greenery on the exterior; it will also have panels mounted outside of the windows of the condos that will create privacy while allowing condo owners to look through them from the inside without obstruction. This feature seems so obvious, yet I'm not aware of any other condo tower in Miami that has them. In most condo towers, you have zero privacy from people looking into your unit, unless you are a direct-ocean facing unit, or a direct-bay facing unit. These architectural screens solve the privacy problem, and look quite stunning as well. The two-story lobby will be transparent; allowing everyone that passes by on West Avenue to look directly through the building to Biscayne Bay.
The most beautiful feature at Monad Terrace will be the ground-floor lagoon. In the middle of this private oasis there will be a seating area for residents, and the western-edge of the lagoon will end by a swimming pool with a waterfall that looks like a water slide going into Biscayne Bay. The lagoon will be naturally filtered with an array of lush vegetation; with giant ferns, spider plants, sea grape, mondo grass, and palm trees. While Monad Terrace will feature these stunning water features for residents to enjoy, a growing concern in Miami Beach is sea-level rise due to climate change. The West Avenue street that the project is being built upon is one of the most flood-prone areas in Miami Beach. The City has spent millions raising the streets and adding pumps to remove storm water from the area. The designer of Monad Terrace didn't overlook this concern when designing the new building. Monad Terrace will have forward-thinking features that are designed to keep unwanted water out of the property as well. The underground parking garage is designed to guarantee that no water can ever enter it, and the landscaping of the property is designed to absorb flood water. A public-access path will run along the south side of the property and will connect West Avenue to Baywalk (a public promenade that is still incomplete due to other condo properties in the neighborhood refusing to participate in the walkway).
Monad Terrace Architectural Model:
Jean Nouvel's Vision for Monad Terrace:
Monad Terrace Kitchens:
Monad Terrace Honeycomb Privacy Screens:
Monad Terrace Project Overview:
· Location: 1300 Monad Terrace, Miami Beach (West Avenue between 13th & 14th Street)
· Developer: JDS Development
· Architect and Interior Designer: Jean Nouvel
· Total Number of Residences: 59 Residences
· North Tower (A line): 6 Residences; 6 Floors; 3 – 4 BR's units;
· South and East Tower: 53 Residences; 13 Floors; 2 – 5 BR units;
· 4 PH units, all with roof top terrace, private pools, whirlpool and summer kitchens;
· On-site Spa and Fitness Facility
· 116-foot bay-front pool
· 24-hour valet, security , and concierge services
· Units are delivered 'ready to move in':
· White Oak flooring standard, Teak Wood upgrade;
· Natural stone in the bathrooms: Calaccatta Gold, Verdi Capri & Sugar Gold;
· Kitchen cabinets custom designed byJean Nouvel, including wood canopy;
· Kitchen floor in Calacatta Marble cut in planks;
· ALL kitchen appliances are top-of-the-line Gaggenau;
· Steam showers in all Master Showers;
· Very generous outdoor spaces in all units;
· Vertical gardens for privacy and shade;
· Delivery Date: Mid 2019
· Prices start at $1,700,000
ARRIVAL
Port-cochère drop-off
Lobby with double-height canopy installation of interlayered reflective panels and light-filtered abstract foliage screens
Framed lobby views of lagoon and bay
LANDSCAPE
Lush landscape from arrival to bay designed by Ateliers Jean Nouvel
Central lagoon with sun decks, aquatic plants, and infinity edge
Climbing gardens on North and South façades for privacy and shade
AMENITIES
Concierge; 24-hour lobby attendant
Sun deck with 116-foot swimming pool and hot tub overlooking Biscayne Bay
Pool service
Full service valet parking
Cafe and Juice Bar
Lagoon fitness and wellness center
Residents lounge
Bicycle and water sports storage
Monad Terrace bicycles and paddle boards
Access control
RESIDENCES
Seamless indoor/outdoor experience
10-foot ceilings
Custom wood floors throughout
Private or semi-private elevator access
Black Zeus marble and black mirrored entry
Unique sawtooth honeycomb façade in select units
Custom flush doors
KITCHENS
Custom kitchens designed by Jean Nouvel with custom mirrored honeycomb glass cabinets and brushed bronze accents
Sculptural cantilevered marble island in Calacatta gold
Custom wood ceiling
Calacatta Gold marble floor
Fully integrated Gaggenau appliances
Vola stainless steel faucets with spray
Integrated wine cooler
Custom marble wine rack
BATHROOMS
Custom Jean Nouvel design with floating wood vanity, marble counter, and concealed lighting
Master baths with Calacatta Gold
Freestanding soaking tub
Select units with bay view tubs
Mirror wall feature with integrated wood medicine cabinet
Steam showers in master baths
Vola fixtures
Secondary baths feature Sugar Gold marble
Powder rooms feature Verti Capri stone
TERRACES
Climbing gardens create shade and privacy
Terraces for each residence
Reflecting pools on select terraces
Penthouse residences include private pools on roof decks
Monad Terrace Photo Slideshow: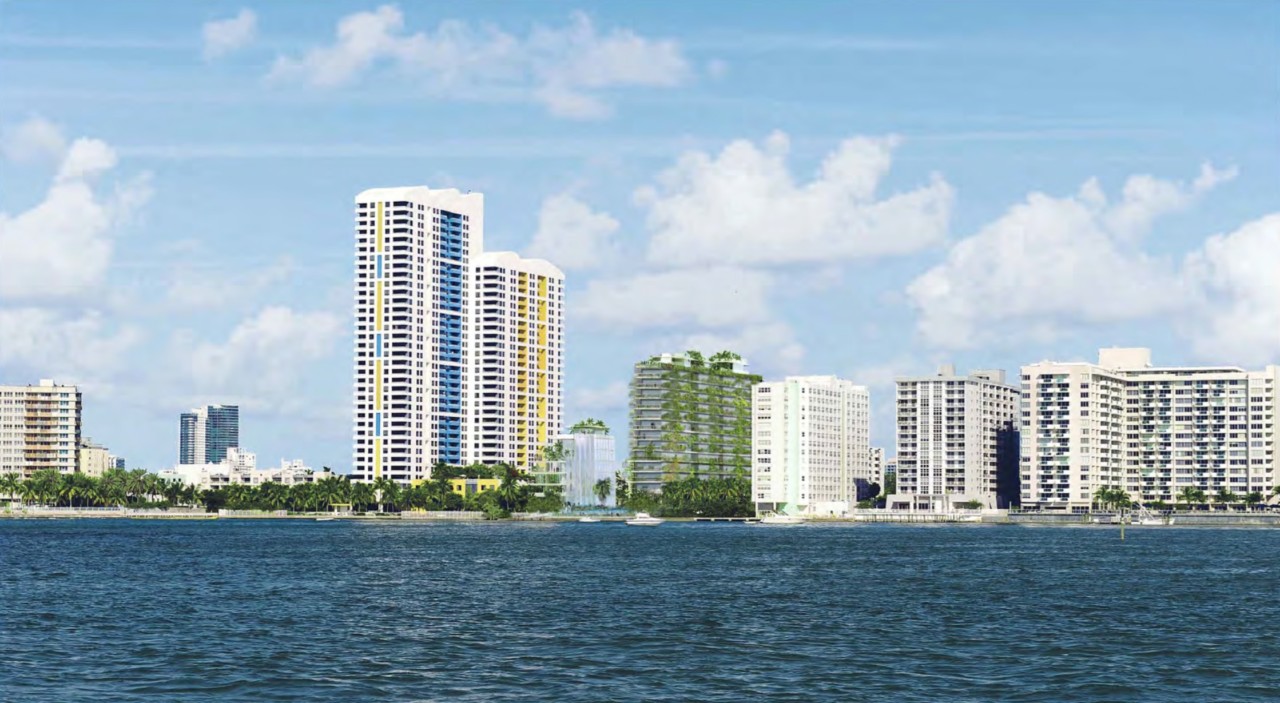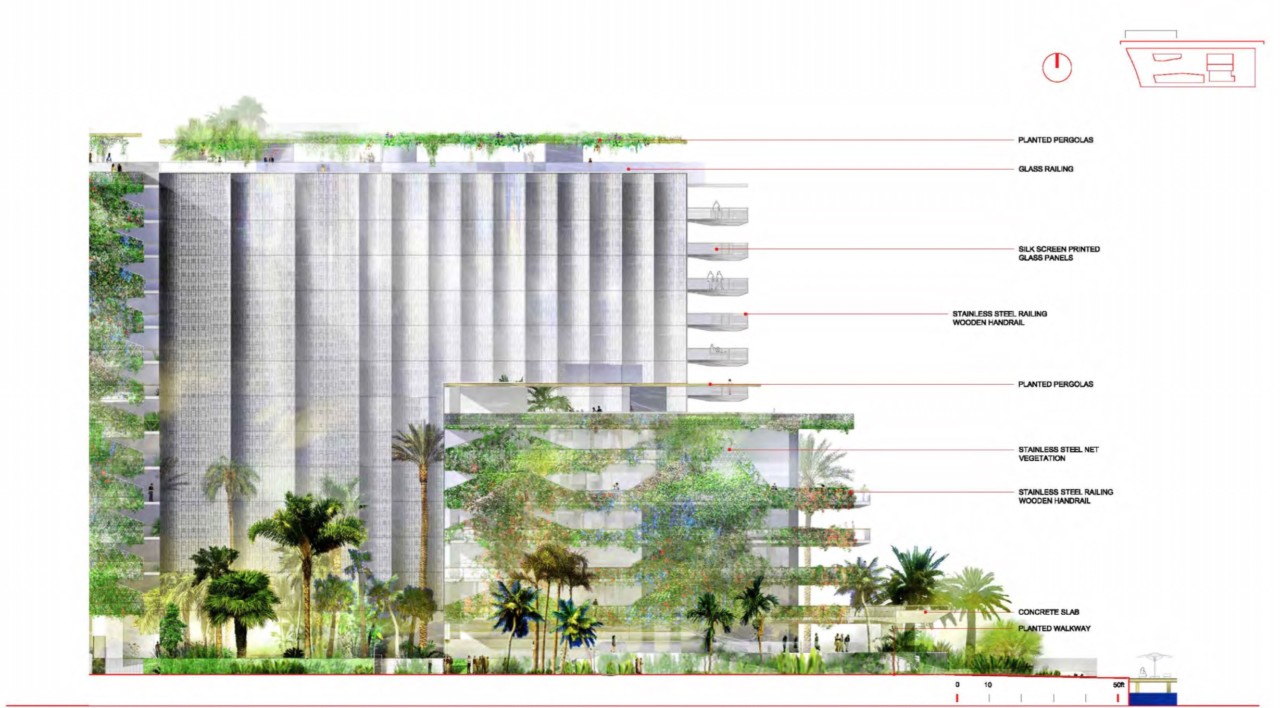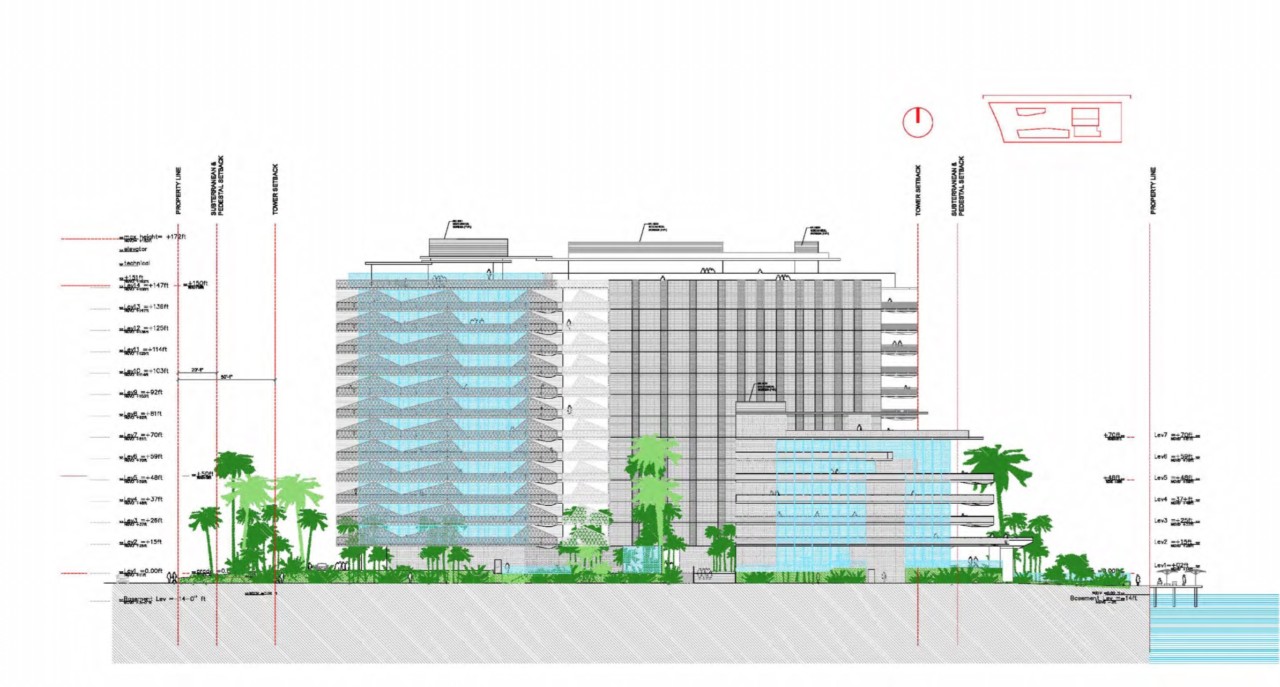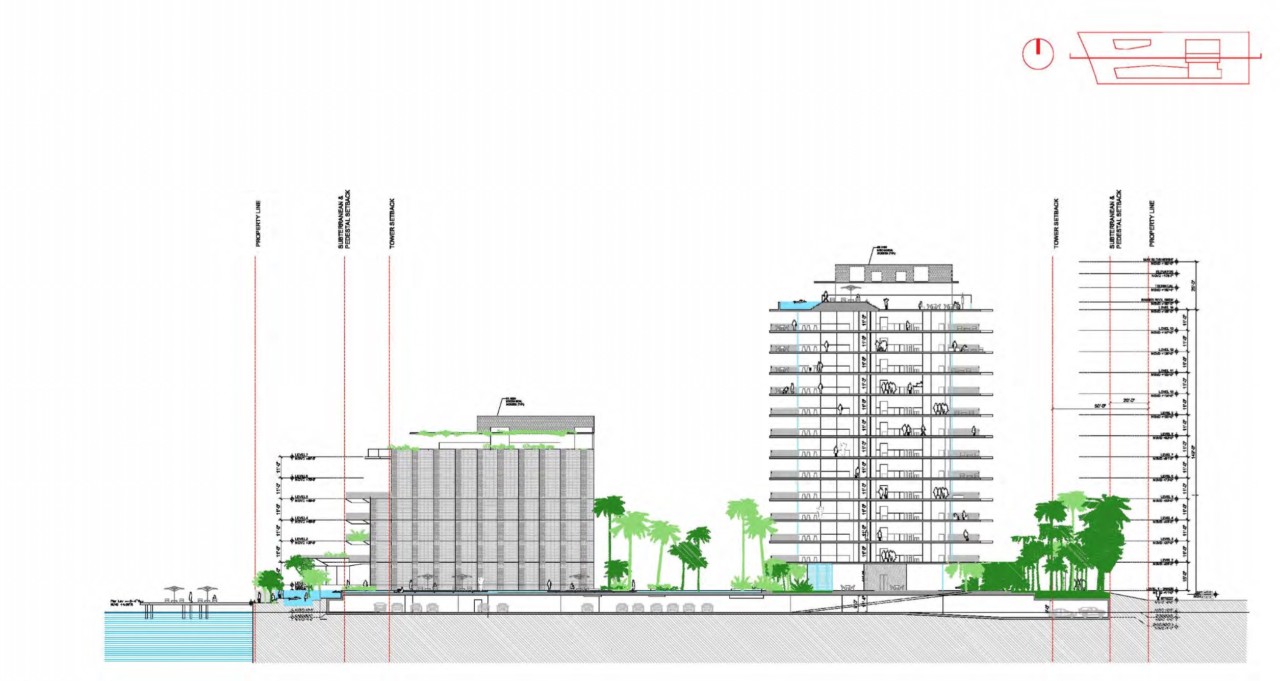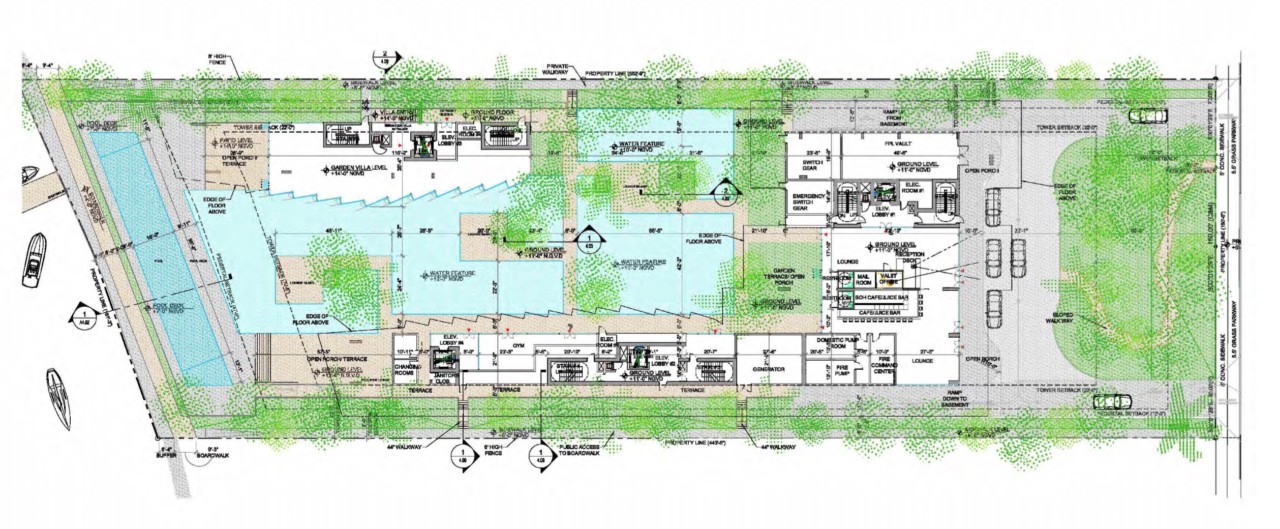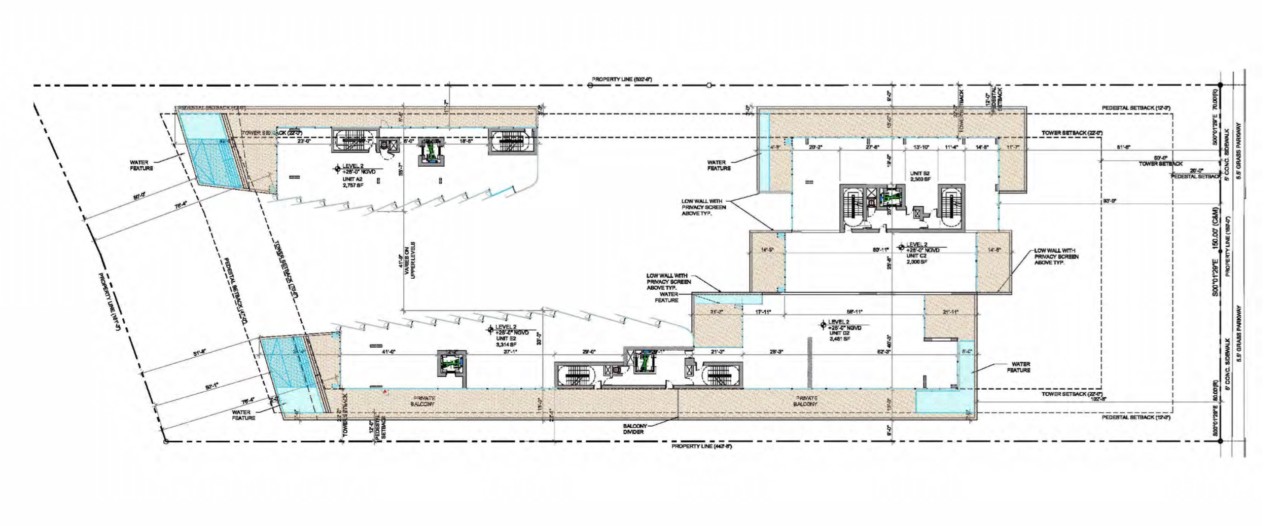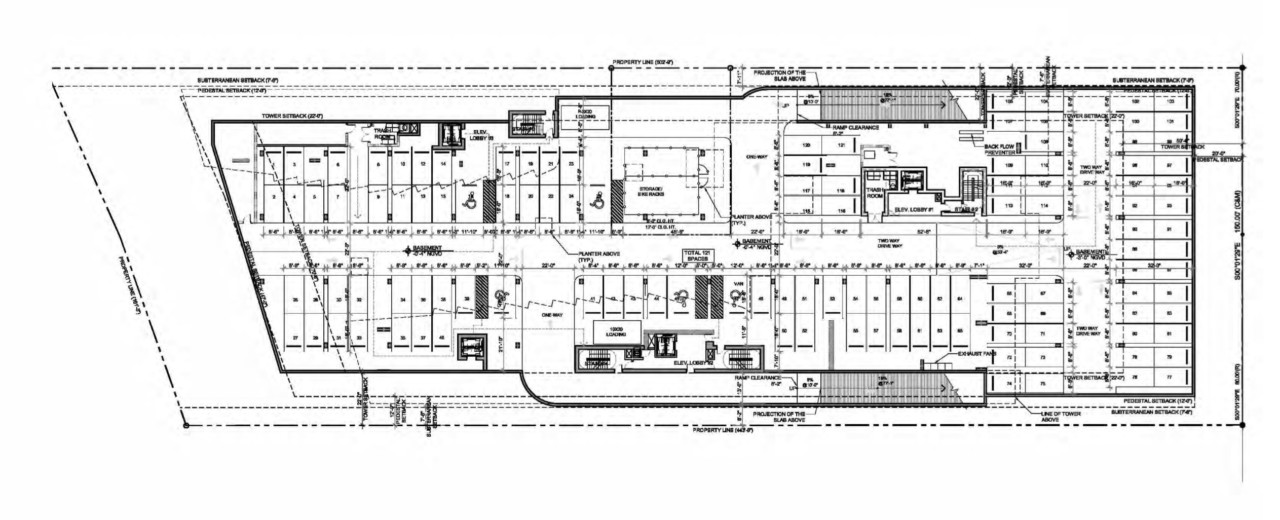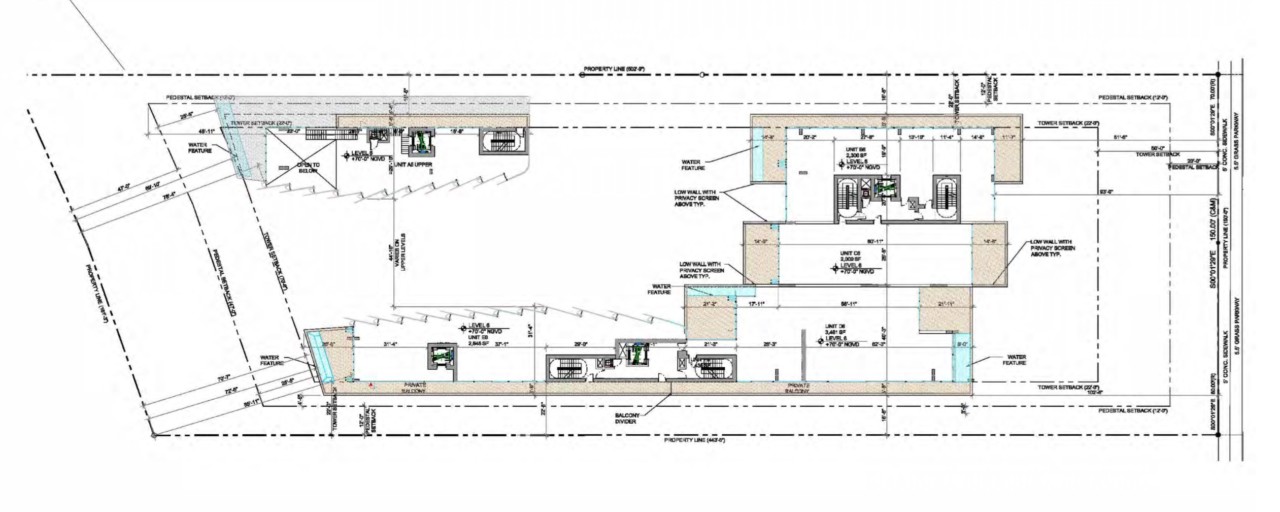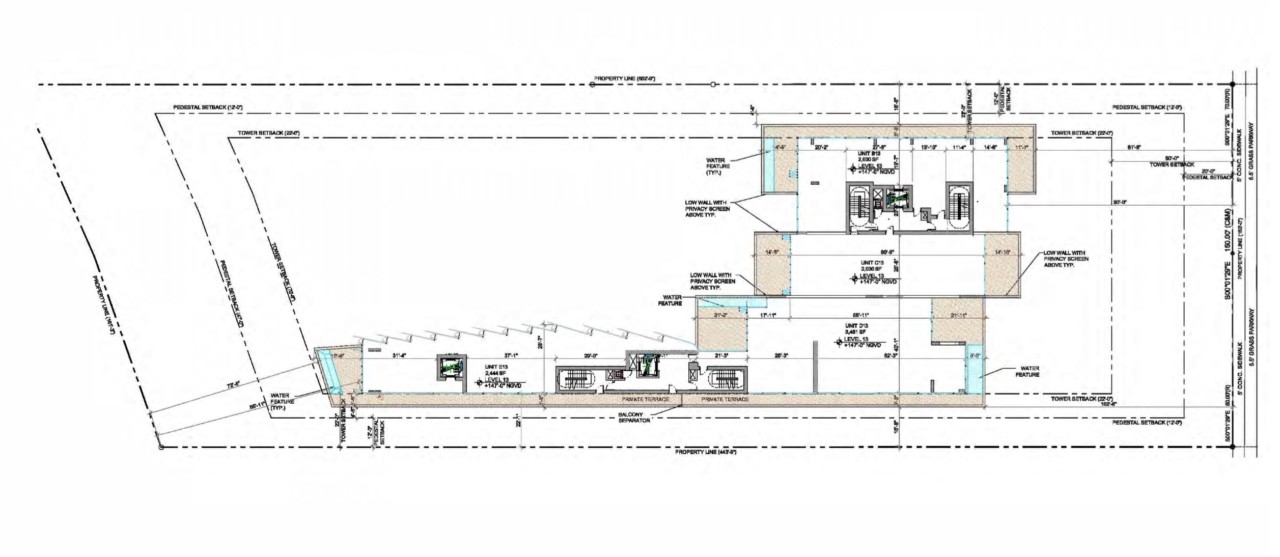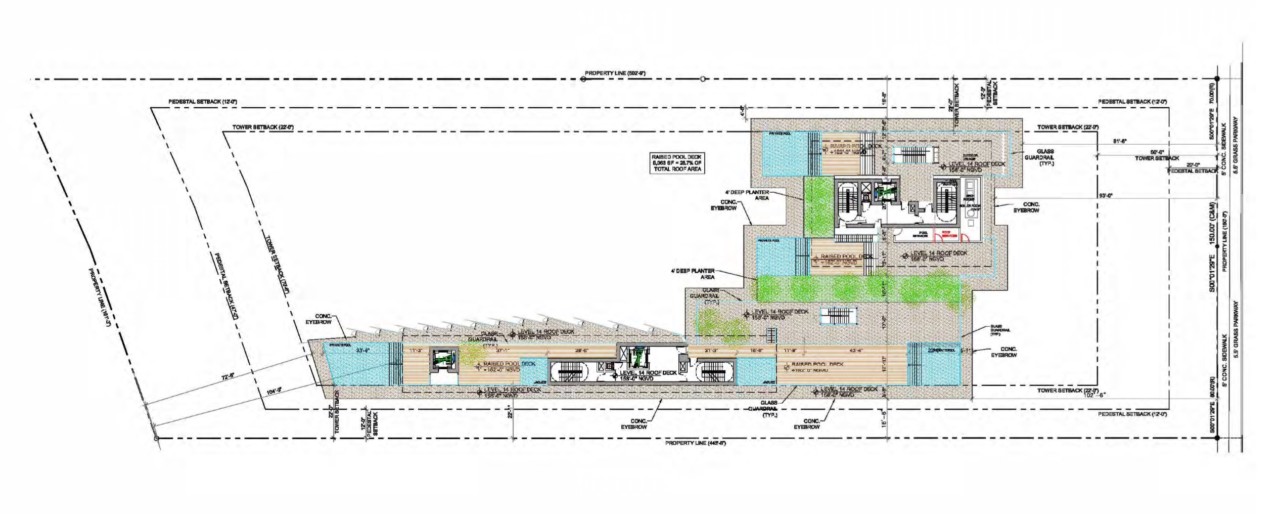 Monad Terrace Prices:
Monad Terrace Condominiums Price List (PDF)
Monad Terrace Floor Plans:
Monad-Terrace-Floor-Plan-3E
Monad-Terrace-Floor-Plan-4A
Monad-Terrace-Floor-Plan-4D
Monad-Terrace-Floor-Plan-3C-10C
Monad-Terrace-Floor-Plan-5F
Monad-Terrace-Floor-Plan-6B-12B
Monad-Terrace-Floor-Plan-11C
Monad-Terrace-Floor-Plan-11E
Available Units in Monad Terrace:
Sorry we are experiencing system issues. Please try again.

Monad Terrace Location: