300 Collins Miami Beach: South of Fifth Luxury Condos For Sale
300 Collins Miami Beach is the newest luxury condominium development in the highly sought-after 'South of Fifth' neighborhood of Miami Beach. As my clients and readers are well aware, I am a huge fan of low-key, well-designed, unobtrusive, and 'earthy' developments, and 300 Collins Miami Beach is exactly that. From the outside, this beautiful property has a similar feel to many of the others that I have showcased on my website such as Louver House, Palau Sunset Harbour, and Marea. You can thank one of New York City's hottest designers for this beautiful result; Thomas Juul Hansen.  Juul-Hansen received a bachelor of architecture degree from the University of Miami and a master of architecture from Harvard University Graduate School of Design and then went on to work at the firm of my favorite architect of all-time; Richard Meier. Anyone who has worked under Meier has my total respect.
300 Collins Miami Beach will have a total of 19 residences and the homes will range from 1 to 4 bedrooms ranging from 995 to 3,700 square feet. Three Hundred Collins is located in 'South of Fifth', one of my favorite neighborhoods in Miami Beach. It's a 3 minute walk to the world-famous beaches of South Beach, and less than a 10 minute walk to all of the incredible restaurants of the South of Fifth neighborhood. 300 Collins has stunning, unobstructed terraces that separate each residence and that provide continuity from the interior out; creating beautifully open and seamless living spaces. Custom designed metal screens extend alongside the first level of the building, unfolding to street-level private outdoor lounge rooms for the duplex apartments. Three Hundred Collins amenities include valet parking, a beach concierge, a fitness center, and a private roof terrace featuring a 75 foot pool flanked by five family cabanas plus a 13 ft hot tub. The roof terrace is absolutely amazing!
300 Collins South Beach is the most special new development in South Beach that I have ever profiled for one huge reason: the condominiums feature PRIVATE OUTDOOR SPACES that are NOT balconies for once!  Have you ever seen another condo development in South Beach that offers private outdoor living spaces? I certainly have not, and that's what makes 300 Collins so special. Check out the renderings below to see what I mean about this amazing design feature.
Oh, and did I mention that JMH Development, the developer of 300 Collins is partnering with 'charity: water', a nonprofit organization that brings clean and safe drinking water to people in developing countries? Through this innovative partnership, JMH is donating $20,000 of every sale at 300 Collins Miami Beach to two of charity: water's partners: Relief Society of Tigray (REST) in Ethiopia and Splash in Nepal. Amazing.
More than 80% of the Three Hundred Collins Miami Beach residences have been sold as of January 2017.
If you want a unit at Three Hundred Collins, contact Stavros ASAP: The project will be completed and sold-out by summer 2017.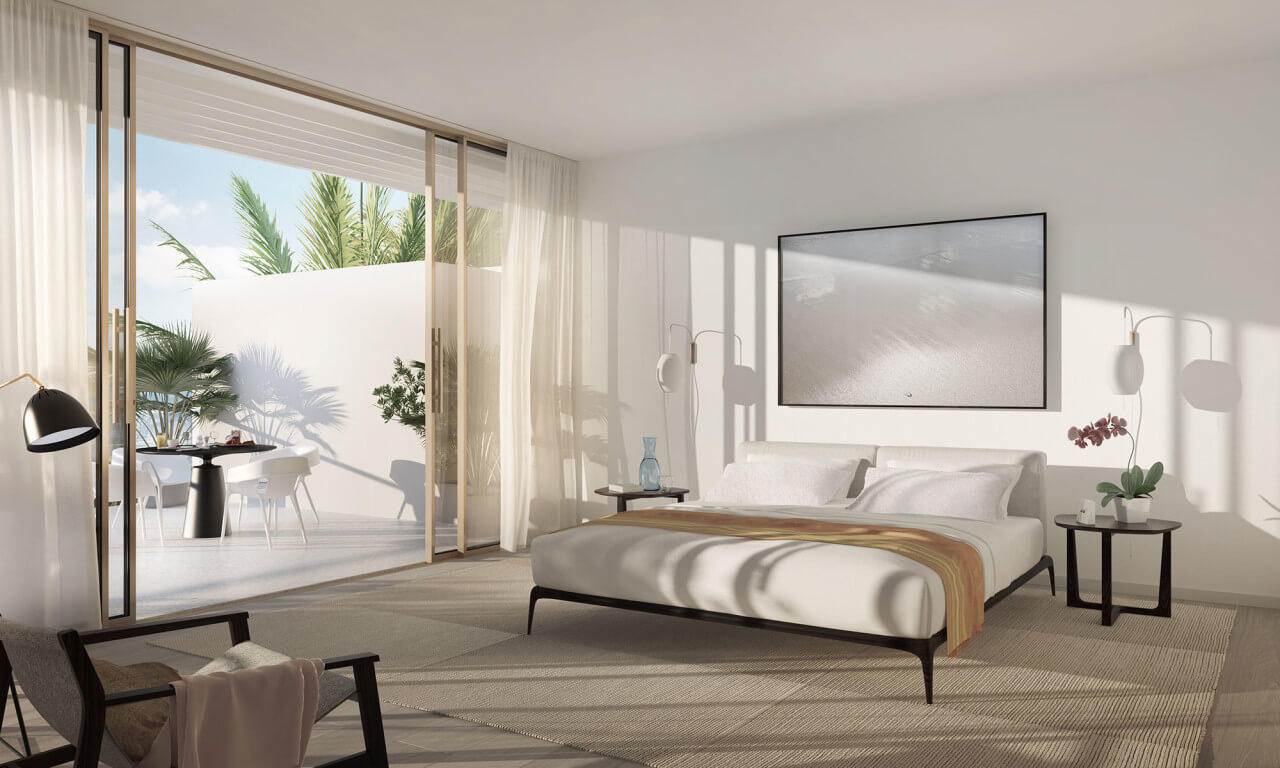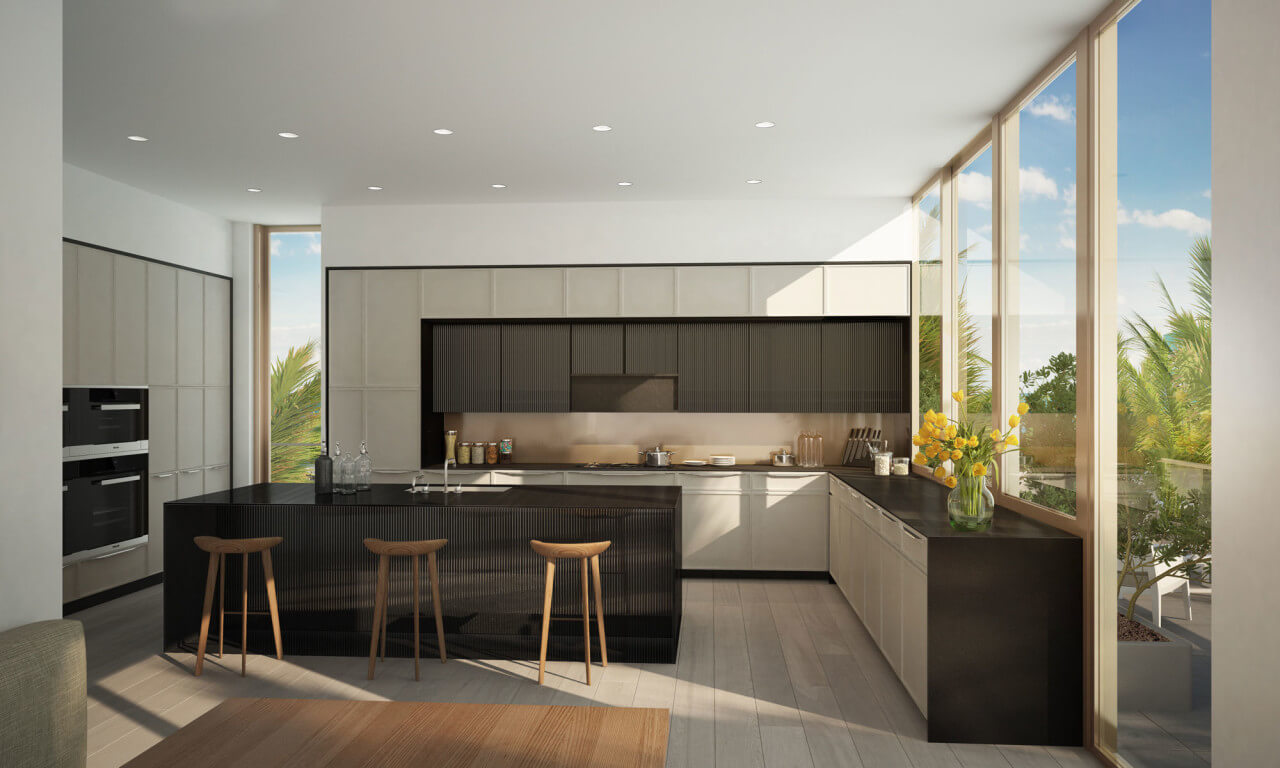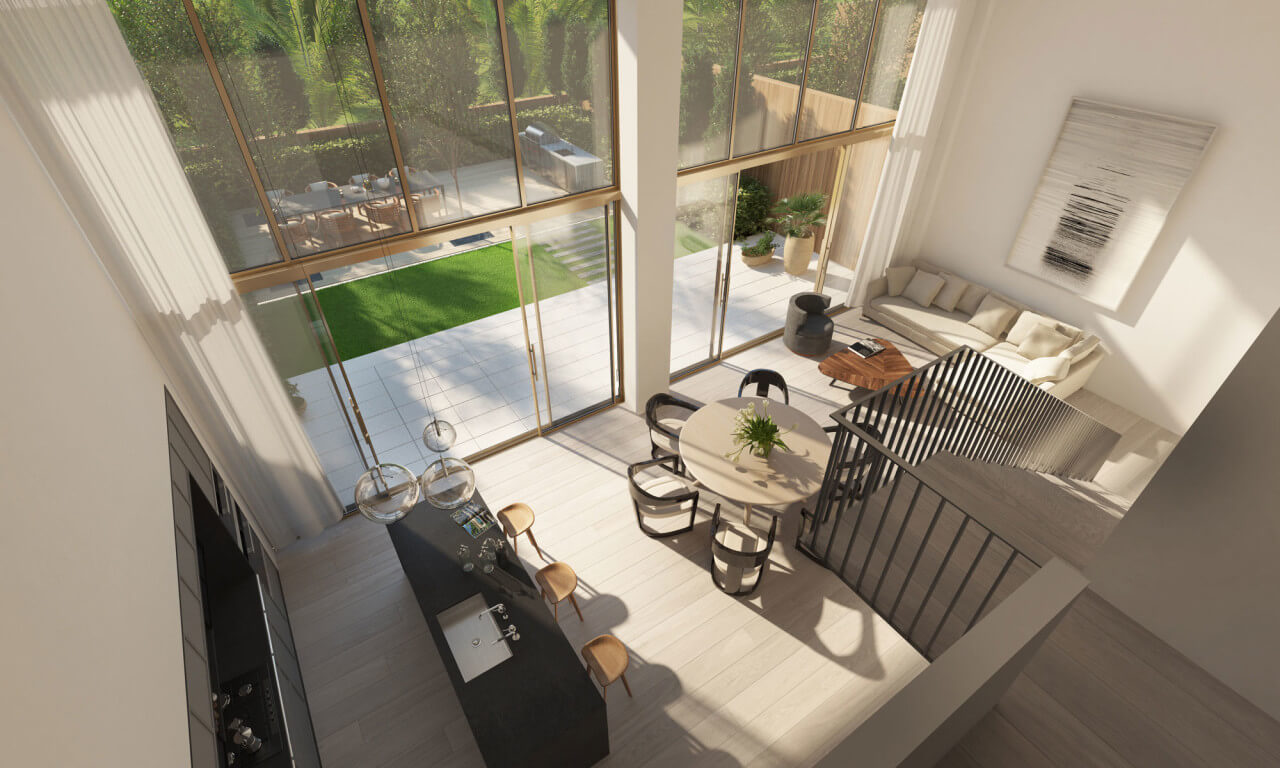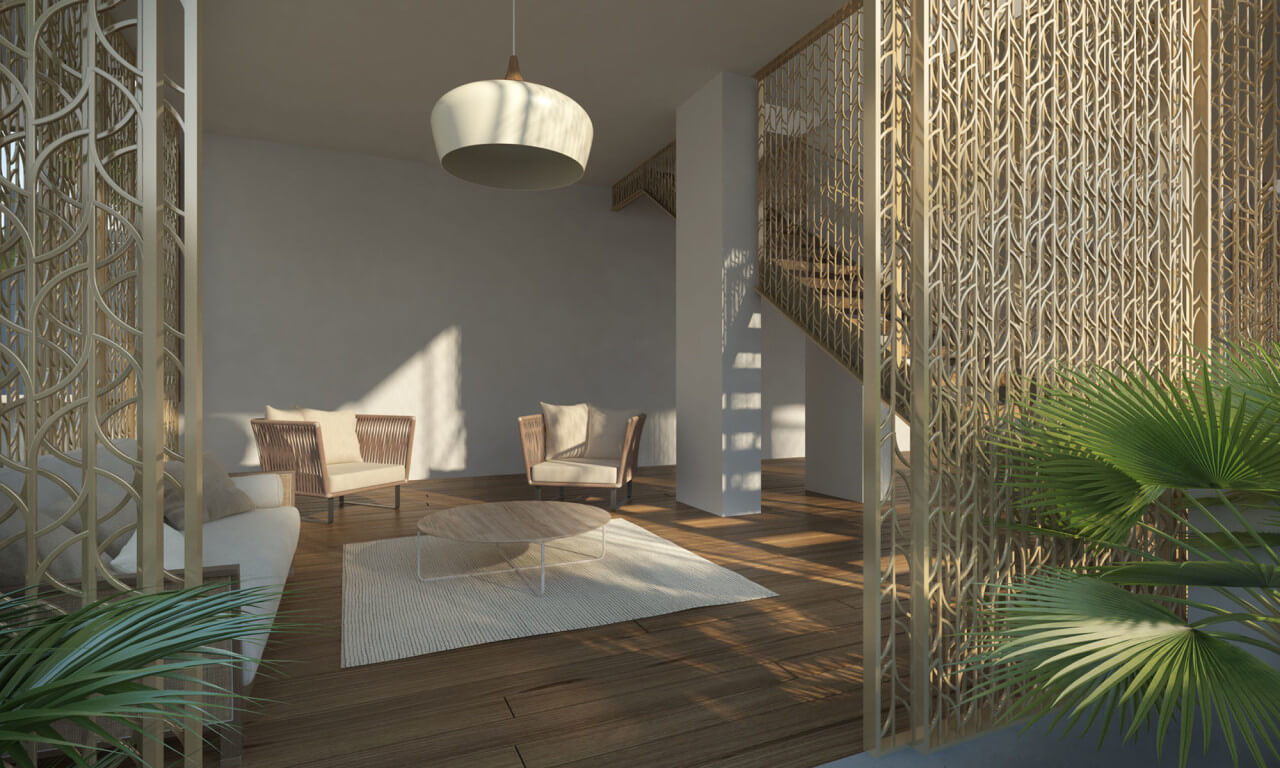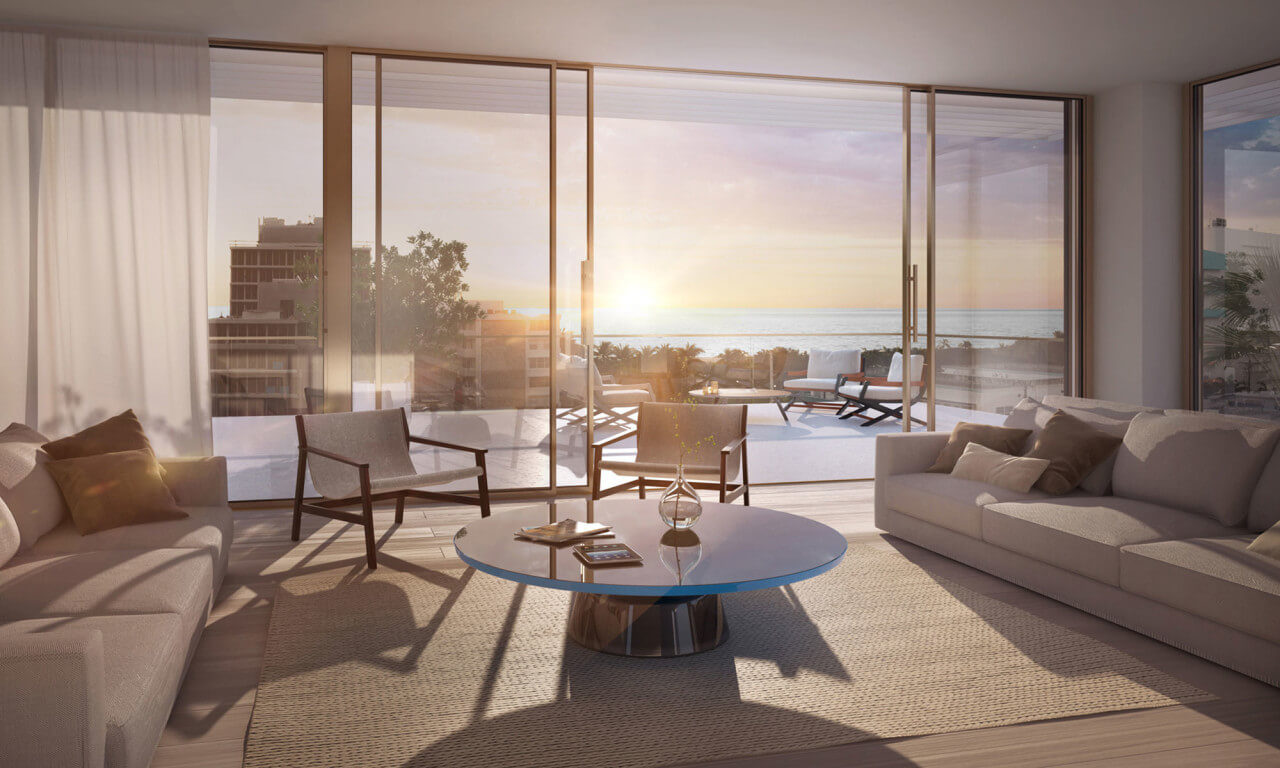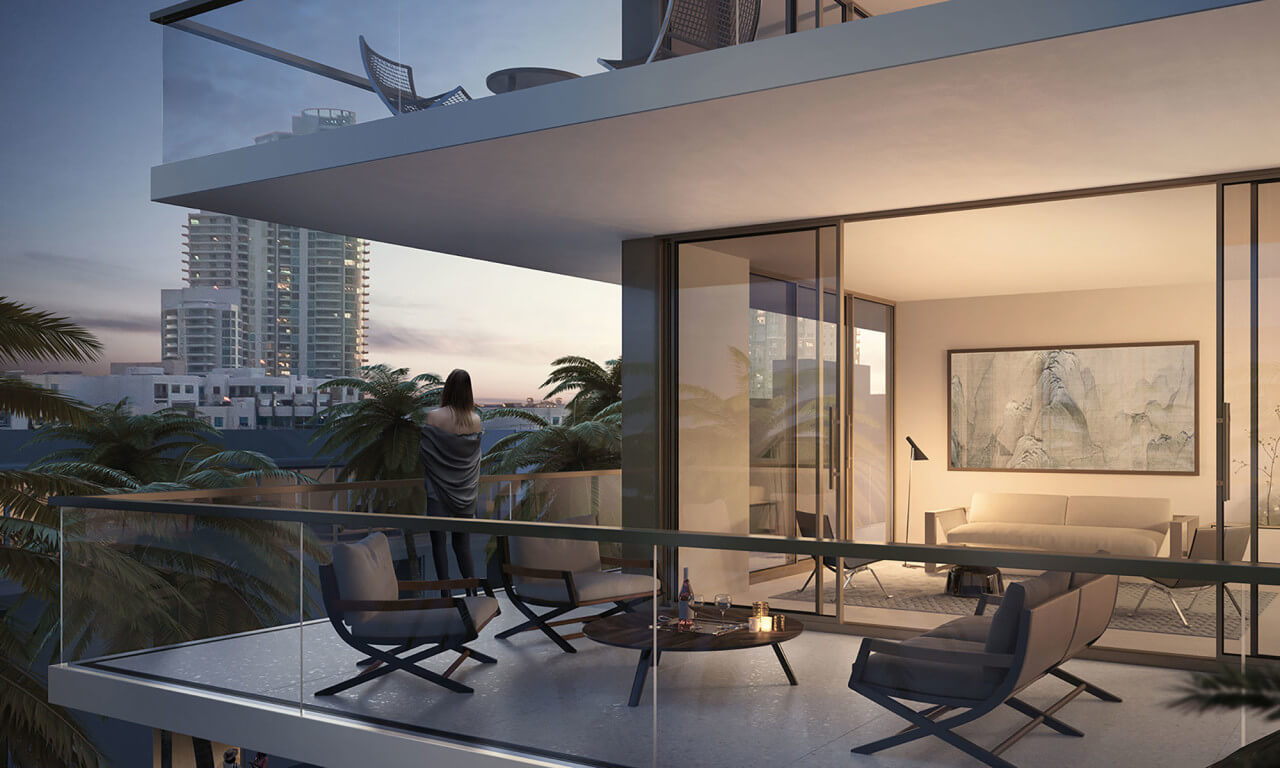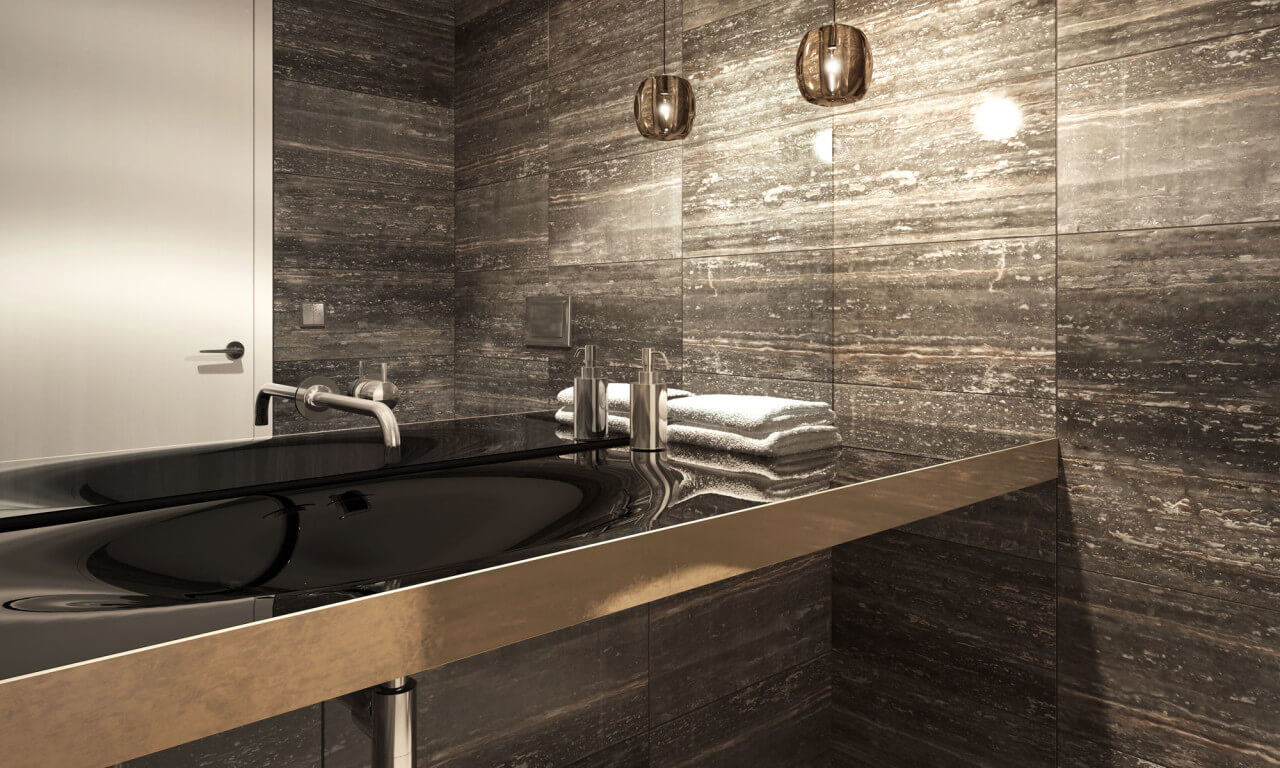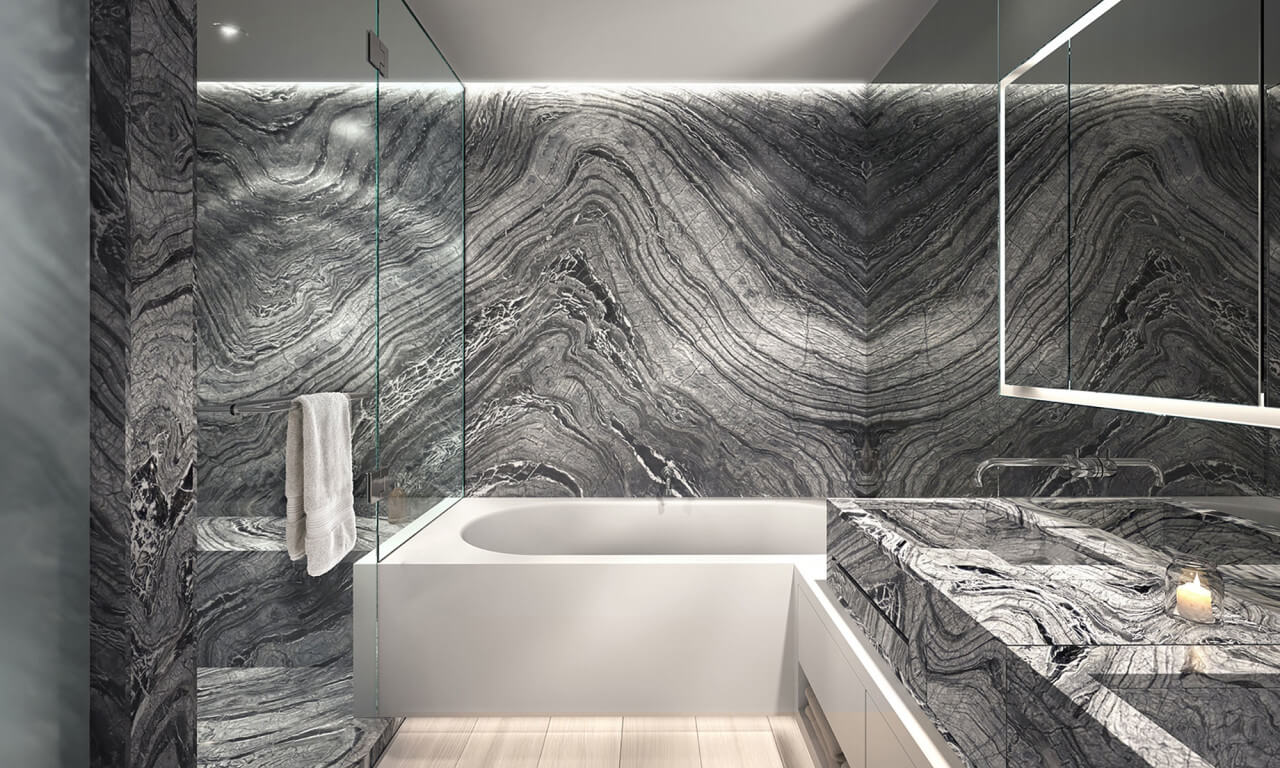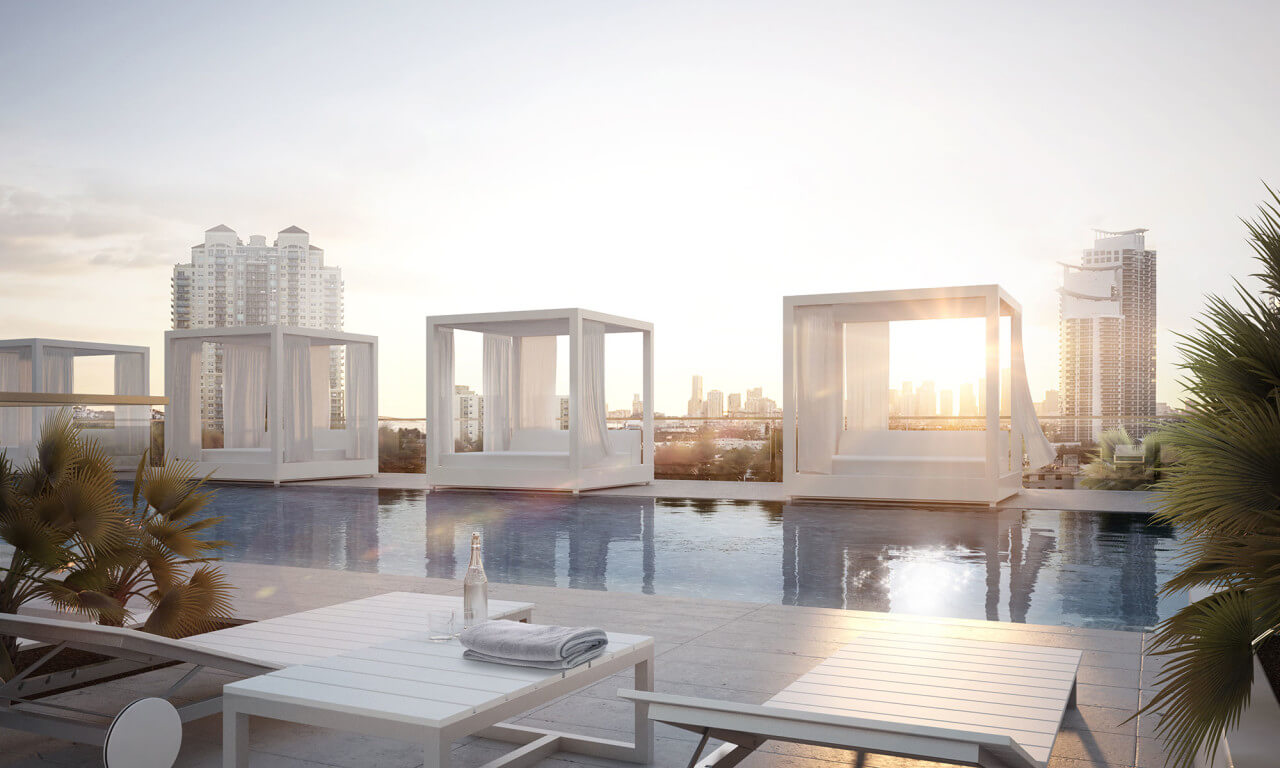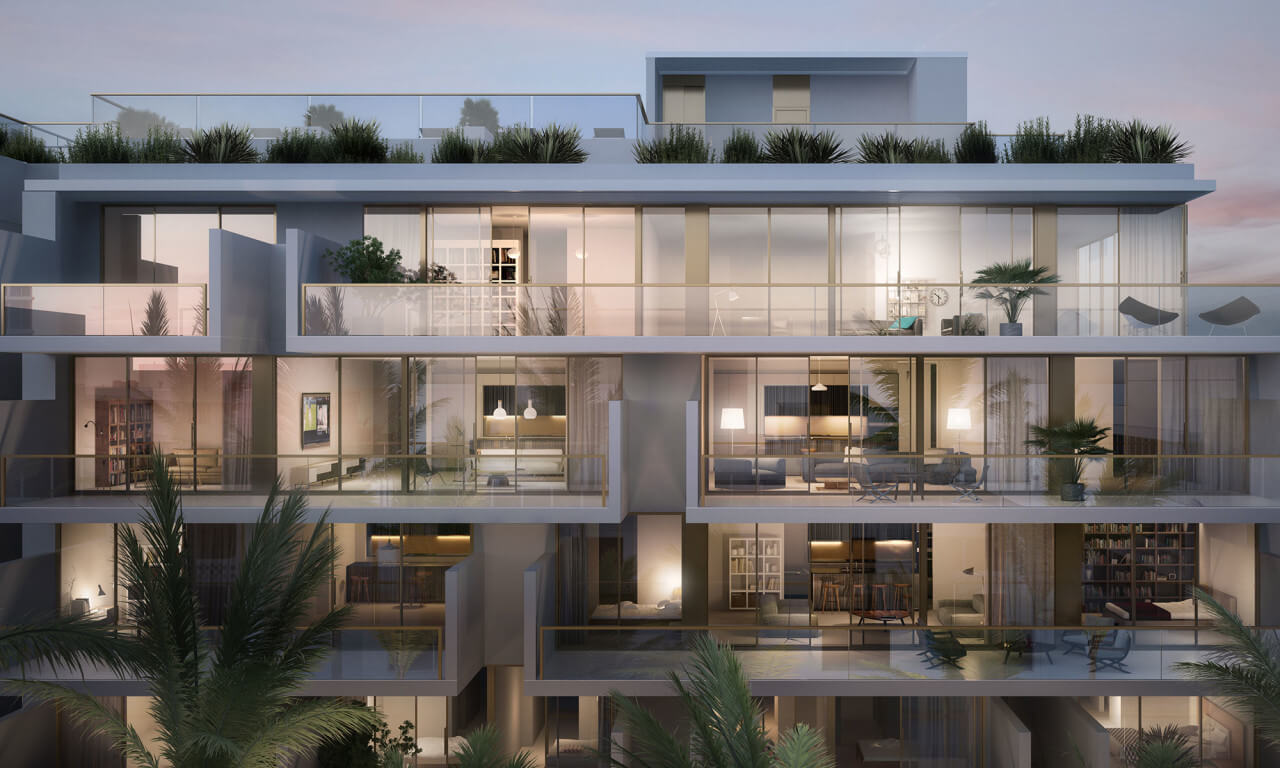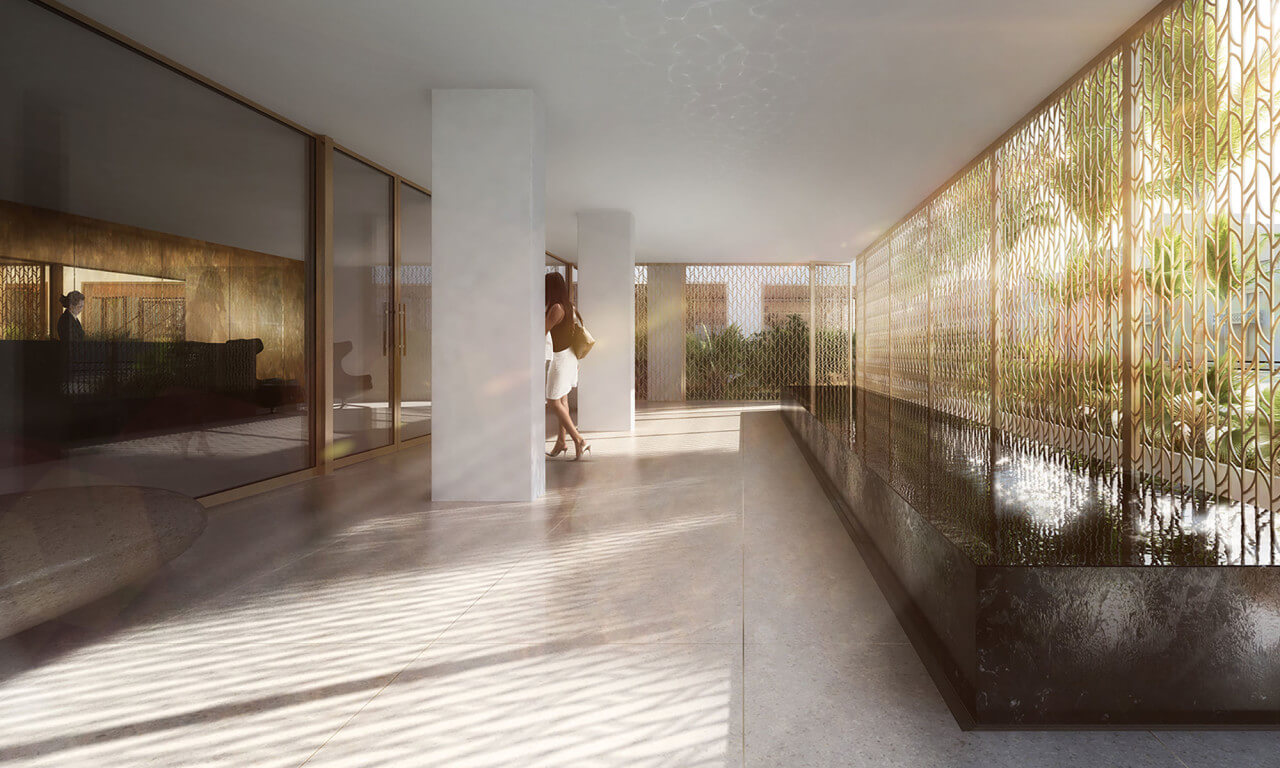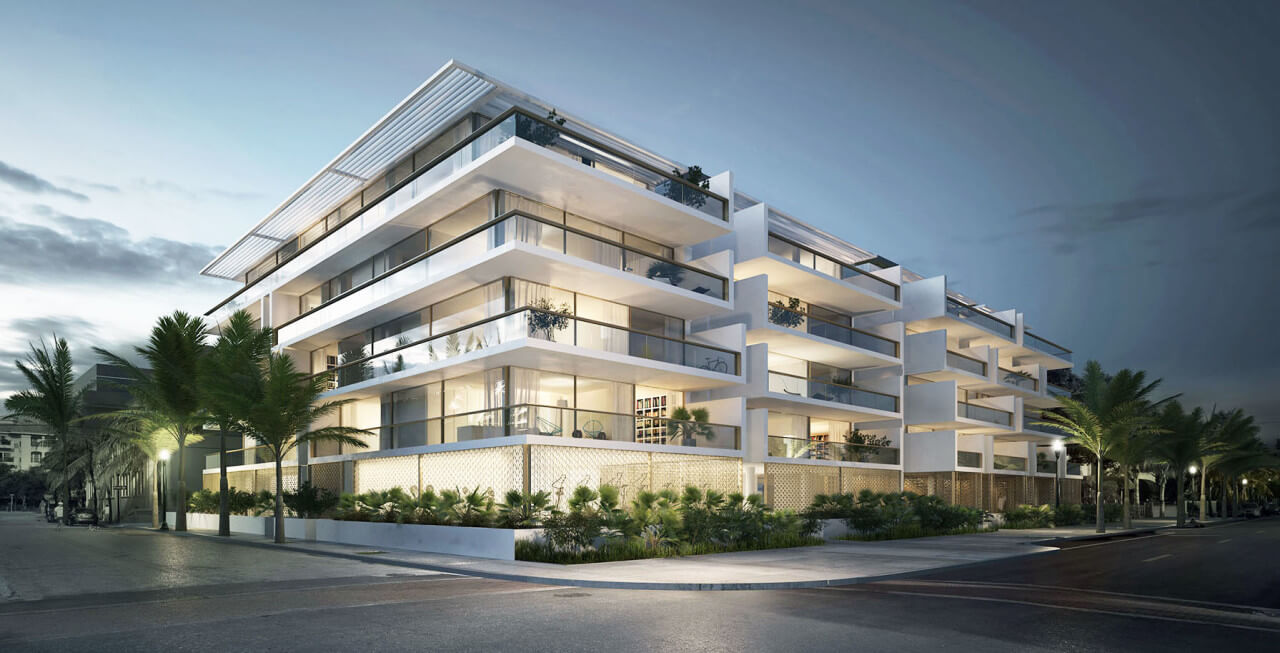 Available Units in 300 Collins:
Sorry we are experiencing system issues. Please try again.
Three Hundred Collins Miami Beach Details:
Units: 19
Stories: 5
Units : 1,2,3 & 4 Bedroom residences
Developer: JMH Development
Designer: Thomas Juul-Hansen
Landscape Design: Urban Robot Associates
Townhouses with 18 ft ceilings and 1,500 square foot yards with outdoor kitchens
9 foot ceilings in all units, 10 foot ceilings in penthouses
10 foot deep East-facing terraces
White oak flooring
Thomas Juul-Hansen custom kitchens
Miele Appliances
Hansgrohe and Vola bath fixtures
Custom Master soaking tub
Smart audio/video system
75 foot Rooftop Pool & Hot Tub
Beach Concierge
24 Hour Doorman
Fitness Center
Valet Parking
Three Hundred Collins Miami Beach Amenities:
75 foot roof top pool & hot tub
Beach concierge
24 hour doorman
Fitness center
Valet parking
Residence Features
Fully finished residences
9 1/2 inch White oak flooring throughout
Custom designed kitchens by Thomas Juul-Hansen
Miele refrigerator
Miele gas cooktop with vented hoods
Miele dishwasher
Miele oven
Miele wine refrigerator
Hansgrohe and Vola bath fixtures
Custom master soaking tub
One of a kind lofts featuring 18 foot ceilings and 1500 sq.ft yard
Smart home audio/visual system
10-foot deep east-facing terraces
Extensive customized finishes featuring sumptuous materialization throughout
Three Hundred Collins Miami Beach Prices:
Prices are subject to change.
1 Bedroom Residences: $1,200,000
2 Bedroom Residences: $1,300,000-$2,200,000
3 Bedroom Residences: $3,200,000
4 Bedroom Residences: From $3,950,000
Three Hundred Collins Deposit Structure:
10% at contract
10% at the end of rescission period
10% after 60 days
Balance at closing
Three Hundred Collins Video:
Three Hundred Collins Available Units:
| | | | | | |
| --- | --- | --- | --- | --- | --- |
| Unit | Beds | Baths | Interior Sq. Ft. | Exterior Sq. Ft. | Floor Plans |
| 300 Collins 2b SOLD | 3 | 3.5 | 2559 | 2677 | Download |
| 300 Collins 2e SOLD | 2 | 2 | 1219 | 600 | Download |
| 300 Collins 3c SOLD | 2 | 2 | 1126 | 437 | Download |
| 300 Collins 3e SOLD | 1 | 2 | 1329 | 633 | Download |
| 300 Collins 4b | 4 | 4.5 | 2384 | 640 | Download |
| 300 Collins 4c SOLD | 3 | 3.5 | 2168 | 583 | Download |
| 300 Collins 4e | 2 | 2.5 | 1835 | 749 | Download |
| 300 Collins ph1 | 3 | 3.5 | 3143 | 11450 | Download |

Three Hundred Collins Location:

If you, or anyone you know would like assistance with buying a luxury residence at Three Hundred Collins Miami Beach, please feel free to Contact Stavros Mitchelides at Westside Estate Agency Miami to chat about your needs, or if you are ready to begin looking for your new Miami condominium, start your Miami real estate search now!